Cochrane Farmers' Market Signs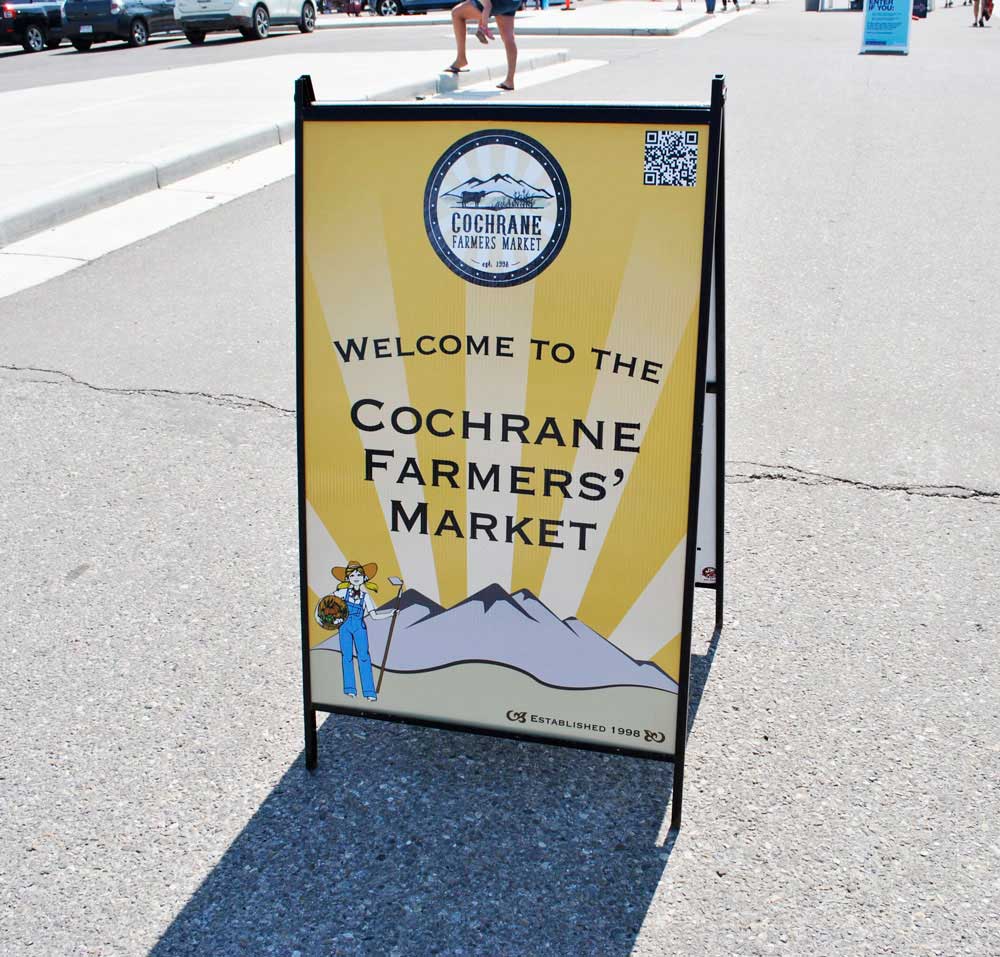 The Cochrane Farmers' Market had some pretty big changes in 2020 due to COVID-19. Because of these changes, they needed a way to alert the attendees of the new restrictions that the market would have to abide by. When I was volunteering for the market in the summer of 2020, I was tasked with designing different signs that laid out these new rules. I had to create 8 main graphics for the rules and a separate sign to tell guests to enter through the main entryway.
The goal that I had in mind when designing each graphic was that I wanted the viewer to surmise the message relatively quickly just by looking at the sign, so the graphics for each rule are simplistic and clear by design. The colour scheme and design also incorporates the Cochrane Farmers' Market's branding style and colour schemes in order to maintain a consistent business style.
I was given the list of rules that were required to be on the sign and sketched out rough thumbnails for the graphics that were more complicated (the hand washing one and the feeling unwell one), but for the most part I simply began composing the graphics in Adobe Illustrator. After getting the graphics approved, I began creating the Etiquette sign which compiled all of the graphics, and after that I made the Market By The Bow poster that advertised the market while also laying out the rules.
The colours were chosen based on the Cochrane Farmers' Market logo and helped tie in the western theme of the market.