The Cochrane Farmers' Market Site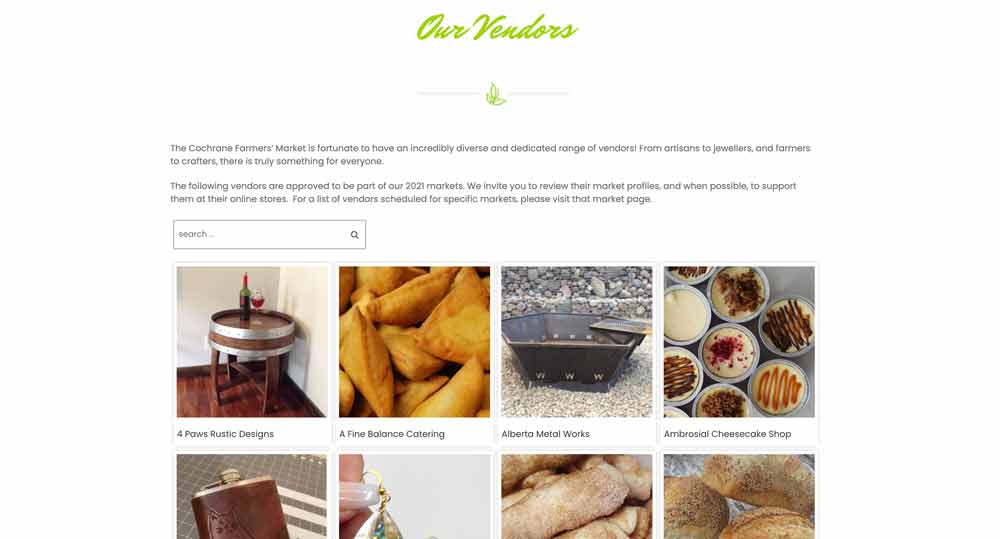 Through my new media program at SAIT myself and a group of students had the opportunity to offer our skills to a non-for-profit organization. Because of my experience volunteering with the Cochrane Farmers' Market I reached out to them on behalf of my group and the Market volunteers were delighted to have our help constructing them an updated site. As a group we planned out how the site would look while utilizing the theme, Avada, that the Market volunteers had chosen for their site.
All of us had a hand in crafting the site, while my main roles were quality assurance throughout the site, the market pages and the vendor page, as well as being our groups' client communicator. After graduating from SAIT I continued to work with the Farmers' Market and am currently helping them to update their site further.